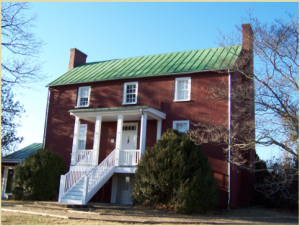 For our August activity we are going to tour the Oakland Museum, home of the Nelson County Historical Society. We will learn about the history of the county from its early settlement, through the founding of the county in 1808 and also about the devastation of Hurricane Camille in August 1969.
NOTE: THERE WILL BE NO MEETING AT THE CHURCH THIS MONTH.
We will meet at the museum at 10 am on Saturday, August 10. The museum is located at 5365 Thomas Nelson Highway (Rt 29 South), approximately 4 miles south of Lovingston. From Charlottesville, take 29 South. It is about an hour's drive from Charlottesville.
For handicapped parking, enter the driveway to the left of the museum (not the main parking lot). Only the first floor of the museum is wheelchair accessible.