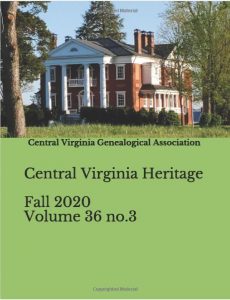 "A Sensational Marriage—Amelia County News"—As Judge Farrar got off the train at this place on the evening of Tuesday, the 26th, he was accosted by a gentleman who told him that he wished to get married.
The Judge replied in his usual good humor, "I am glad to hear it. What can I do?"
"Well," the young man said, "my intended has no mother or father, and I want to get your permission under the new law."
The thoughtful clerk, Mr. E. H. Coleman, who had been apprised of the matter, had all the papers arranged and the clerk's office lighted up. The papers were duly certified and the license issued.
The Judge asked, "What next?"
The young man answered, "My intended bride being present, we are going to get married as soon as possible tonight."
Thereupon, our venerable clerk lit his lantern and led the way and the bridal couple, escorted by the Judge and others, went to the Methodist parsonage and aroused Rev. Mr. Ferguson, and in the parlor Mr. James Royall and Miss Minnie Malinex were married in due form and ceremony. The Judge gave the bridal party benediction and the family congratulated the happy pair, and they returned to their future home rejoicing.
***
For more marriage announcements from The Daily Progress (Charlottesville, VA), April 1895, and several other articles, CVGA members should go to "Members Only" on the menu bar above, and choose "Central Virginia Heritage — Current Issue." (Note: You have to be logged in to this website in order to see "Members Only.")
If you have trouble logging in to the site to download your copy, please contact me at the webmaster link at the bottom of this page.
For those who are not members of CVGA, we offer the opportunity to purchase a printed copy of each issue. The Fall 2020 issue is available from Amazon.com at https://www.amazon.com/dp/B08HGPZ3D2 for $6.50. Click on the Amazon.com link above or search for "Central Virginia Heritage" on Amazon.com.
Contents of the Fall 2020 issue:
Marriage Announcements in the Daily Progress (Charlottesville, VA), April 1895, by Diane Inman, p. 1
African-American Men in the 1867 Fluvanna County (VA) Personal Property Tax Books, Part 2, H-Q, by Sam Towler, p. 10,
Dealing With COVID-19 in Earlysville, Virginia, by Charles C. Crenshaw p. 20
Birdwood, Albemarle County, VA, p.21
Records of Probate for a Typical Slave-holding Estate, by David E. Paterson, p. 23
If you have any articles you'd like to share with CVGA members, please send an email to the editor, eleanordew at gmail dot com. — The Editor.